---
News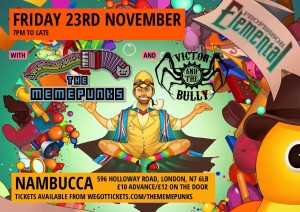 Everyone's favourite tea-guzzling, pith helmet-rocking, chap hop impresario, Professor Elemental returns to Nambucca to perform tracks from his newest album, School of Whimsy, as well as favourites like All In Together and Cup Of Brown Joy.
Support comes from madcap duo Victor and the Bully, who combine influences as diverse as cabaret, swing, mariachi and metal into a steampunk extravaganza not to be missed. And of course London's premier alternative covers and mash-ups band, The Memepunks.
DJs Andy RavenSable and Demondaz until late. Tickets £10 in advance, £12 on the door.
New York City's favourite goth/steampunk raconteur, singer-songwriter, animator and storyteller is back. Aurelio Voltaire will perform an up close and personal set at Camden's Black Heart on Sunday 29th April, and the Memepunks return to support him. Ticket sales are strictly limited so advance purchase is recommended!
Ticket link: WeGotTickets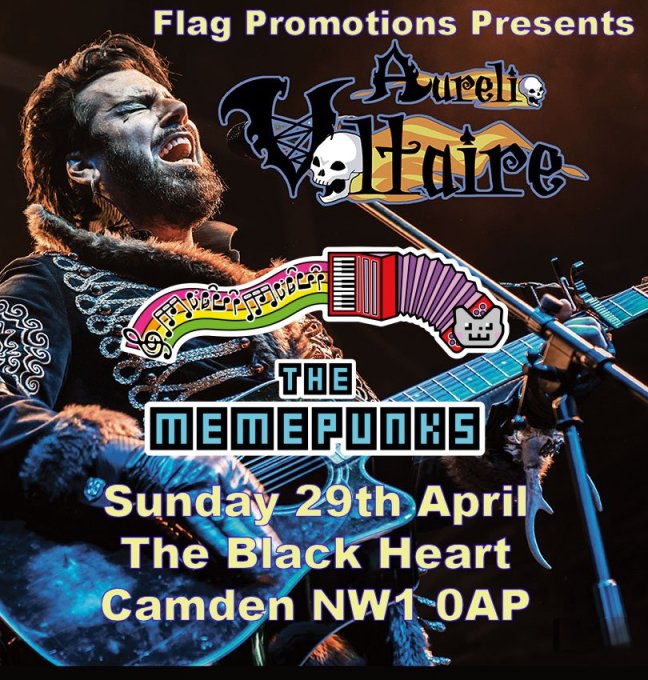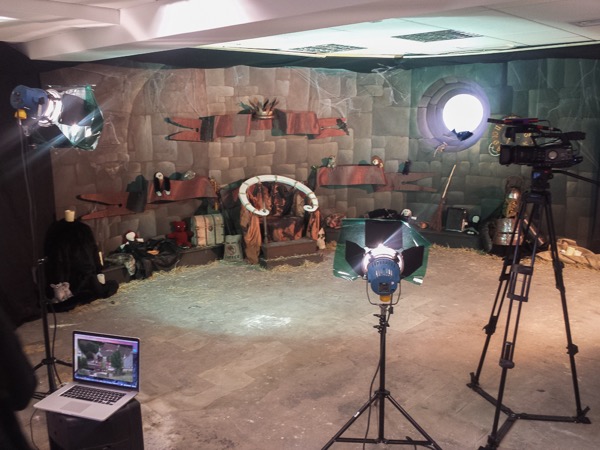 2018 is the year of music videos for us – we've got number of projects lined up for this year in a variety of locations. If you're interested in helping out as extras – let us know!
Saturday 2nd December The Memepunks return for our traditional December anniversary gig joined by our good friends, Manuskript and Foxcunt. First formed in 1990, Manuskript are the semi-official house band of Whitby Gothic Weekend. The energy and interplay between the six-member band onstage is infe...
Read more ›
The Memepunks are heading north to Whitby this October, playing our first ever Whitby Gothic Weekend! We're thrilled to make a guest appearance at the legendary 80s Night, now at Raw Nightclub. With DJs Kat and Simon Landmine playing the cheesiest of 80s tunes until 11:30pm and then a mix of g...
Read more ›
London! The Memepunks have been quiet for a while. We've been in the studio laying down some of our tracks. But we're emerging briefly to make the long arduous journey to Archway for our first appearance at REPTILE – London's premier pan-alternative club night. Together with ...
Read more ›